Edebex works on a customised allocation system. At the time of registration, you specify the amount you want to invest, together with the maximum and minimum amounts of the invoices to be bought. When an invoice that meets your criteria is offered for sale, we send you an email. From that time, you have 12 hours to express your interest.
There are 3 possibilities:
You agree to buy the invoice. You will be immediately invited to make payment of the purchase amount to the Edebex third-party account.
You decline to buy the invoice. For our information, we will ask you to indicate your reason for rejecting it. The invoice will immediately be assigned to another buyer.
You do not respond within the 12-hour exclusivity period. In this case, the invoice is placed in our open marketplace and offered to other buyers.
To access this open marketplace, you need to log on to your Edebex account by clicking on 'My Edebex'.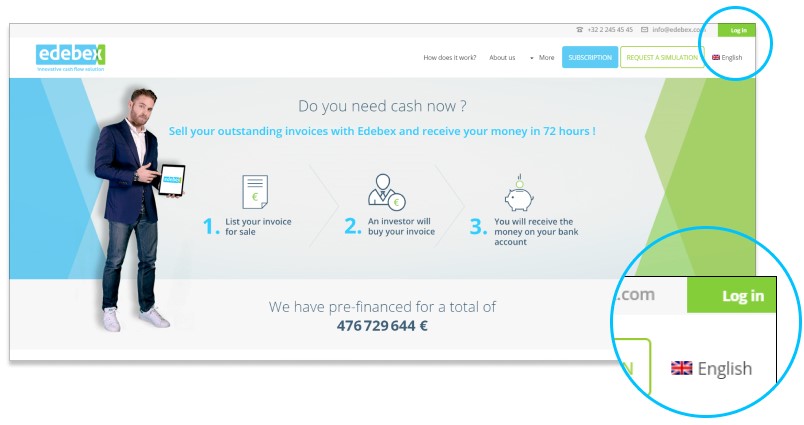 In the next step, click on 'Buy' and select one or several invoices.