Just go to the 'Log in' tab.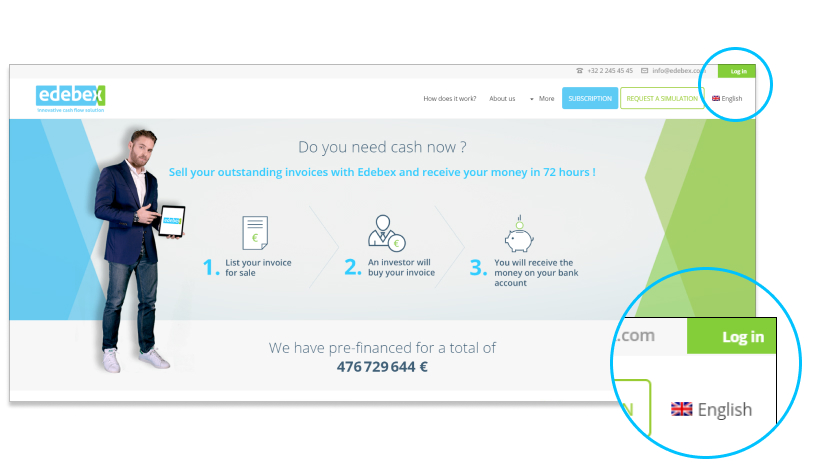 Log in and click on your company name. Select 'Beneficial owners & directors' from the list that appears.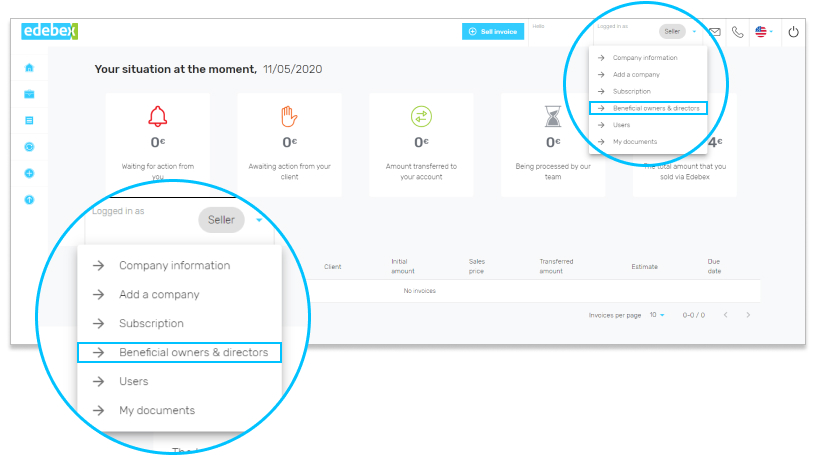 That will then take you to the UBO page. To add a beneficial owner or director, click on 'Edit UBO or director' and 'Add UBO or director' and fill in the required details. When everything is correctly completed, click on 'Confirm'. That will notify Edebex and you will again be able to use the platform with no problems.