For each of your companies that you registered on the platform, you have the possibility to add several offices and users.
Manage my offices
1. You can access the overview of your offices by clicking on "My offices" in the top menu bar.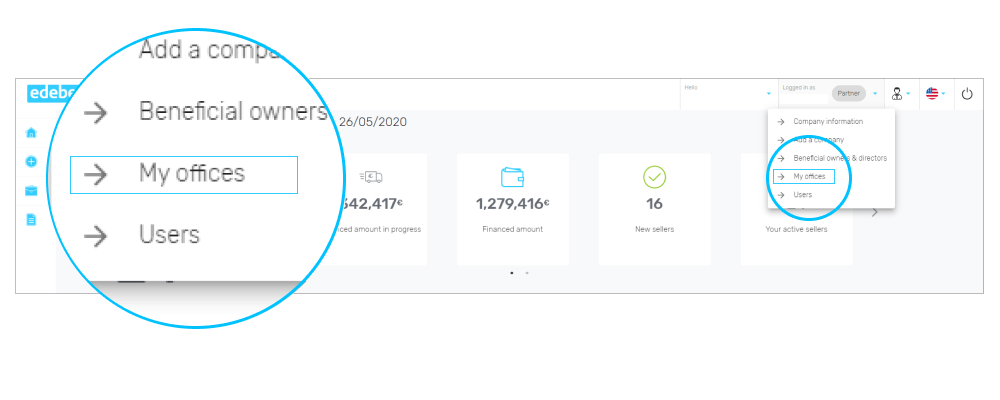 2. If you want to add a new office, use the button below the table. Fill in the required information and click "Send". The office will be created for the company that is selected in the top menu bar (in case you have registered several companies).

3. Once a new office has been created, it will be added to the overview. By clicking on the pencil symbol on the right, you can edit the office details and manage the contact persons for the office.

4. If you want to add a new contact person to an office, scroll down and click on "Add contact". Now you have two options. You can either choose an existing contact person of the company or create a new one by entering the required information.

Manage users
1. In order to manage the users of a company, click on "Users" in the top menu bar. You will see an overview of all users that have already been created.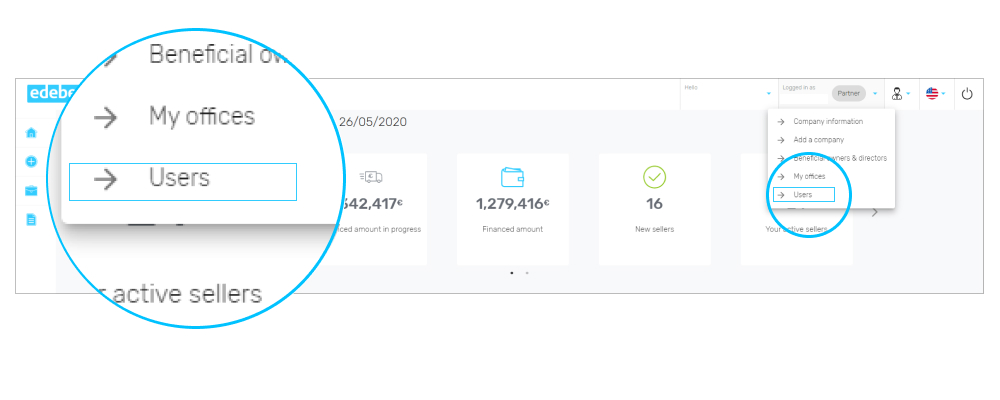 2. You can either edit the existing users or add a new one by clicking on "Add".

3. Fill in the information required about the user. At the bottom of the page, you can select which of the previously created offices this user belongs to or add a new office.

4. Especially important is the selection of the user role as different users have different rights on the platform:
Administrator – Has access to use all functions. It is the only role that is able to create new users and new offices.
Network Manager – Has full visibility on all business figures.
Office Manager – Has visibility on the business figures limited to his office.
Account Manager – Has visibility on the business figures limited to his personal activity.
5. Finally, click "Send" to add the new user to the overview.